Callaway Hex Chrome Plus Golf Balls (12-Pack), White
I've played my last couple of nines with the Callaway Hex Chrome Plus ball and thought I'd give it a short review. In short, it's impressively long, but not quite what I'm looking for. For my swing speed, I don't think it offers many advantages over my usual game ball, the Wilson Duo.
The Hex Chrome Plus is a four piece affair, with a polybutadiene core, two surlyn mantles and a urethane cover. The core is designed to offer distance to a variety of swing speeds, while the two mangles are supposed to reduce spin. Callaway says the cover is designed to promote control on approach shots. Finally the HEX pattern is designed to reduce drag and promote a penetrating ball flight.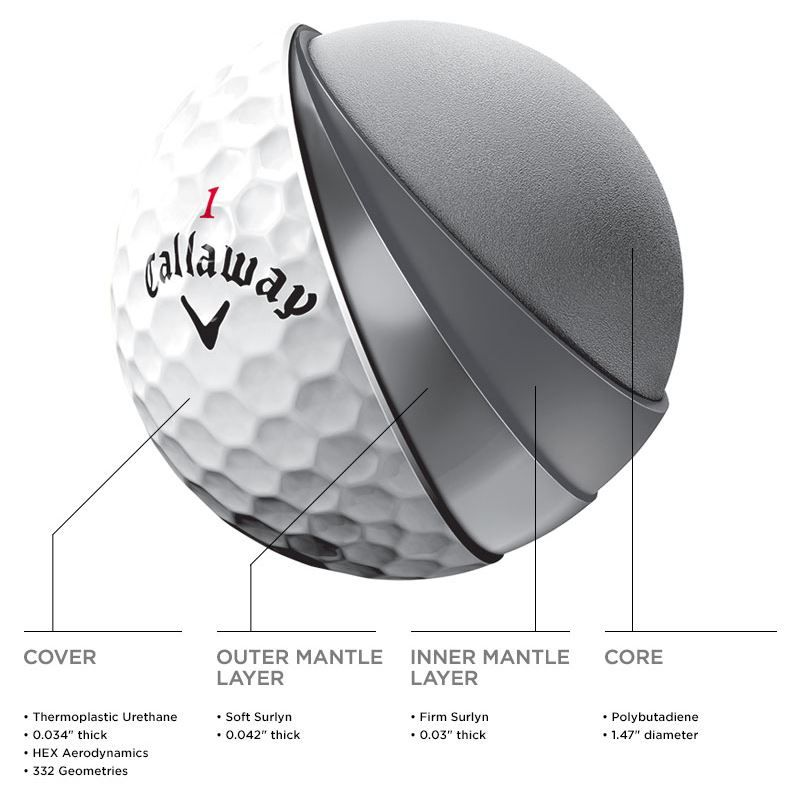 In practice, I've found that I really like the distance off the tee. Approach shots, however, just don't check up for me. Too many shots roll to the back of the green. If I'm paying for a premium ball, I'd expect a little more spin around the green (as I found with the 3UP ball I reviewed earlier this year). Bounce and forward roll I can get from a lower priced model.
Durability has been good, and bouncing off a couple of trees and hitting a cart path or two has not done the cover any injury.
I don't think I'd buy another sleeve, but if you have a higher swing speed that can take full advantage of this ball, I think you should give it a shot. For a four piece ball, it comes in at a better price than the #1 ball in golf competitor.