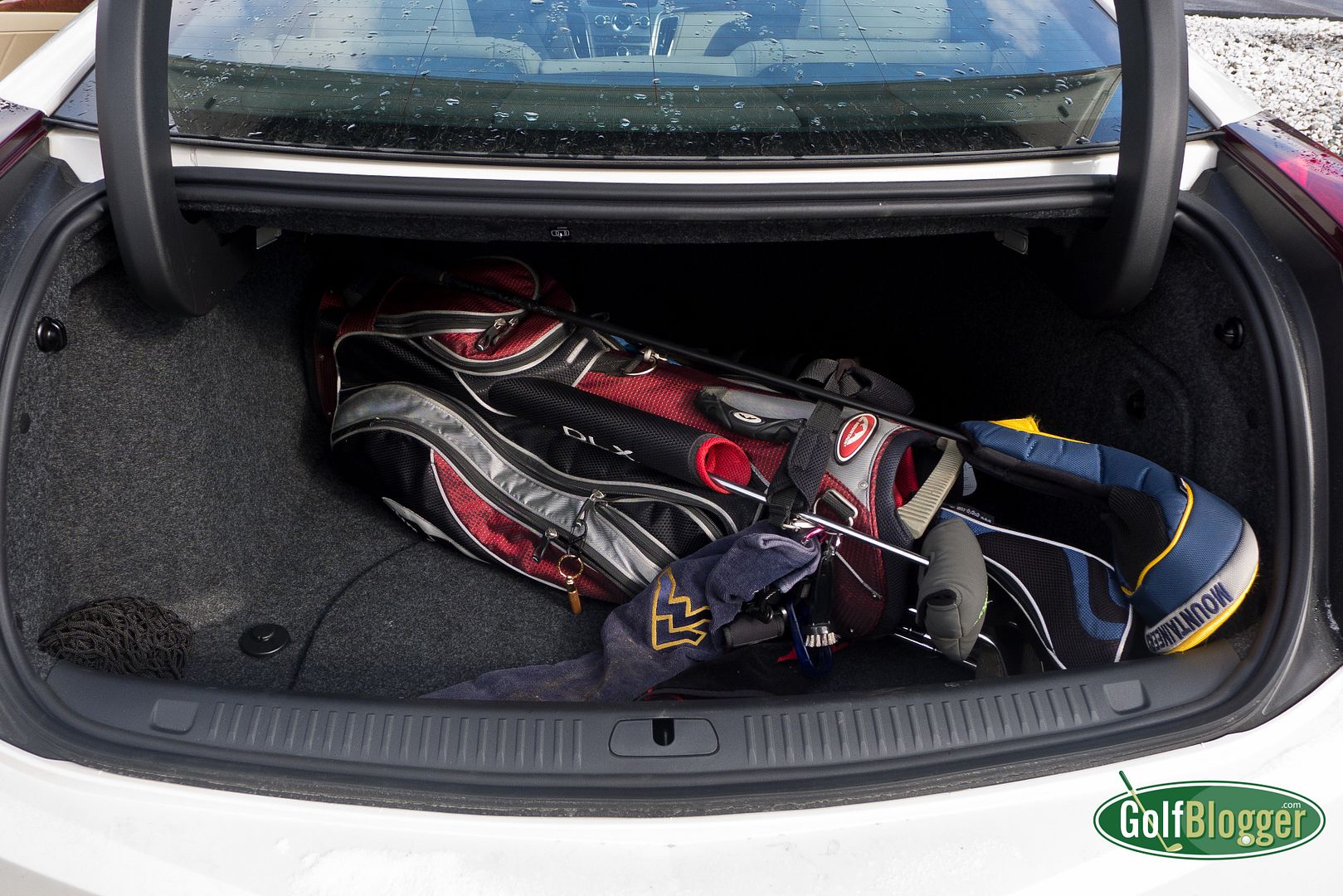 I had worried that a bag of clubs wouldn't fit in the trunk of the Cadillac CTS Coupe that I'm driving for the weekend as a part of the Suburban Collection's Social Test Drive. Turns out they fit after all. The only hitch is that I had to take the driver out of the bag to make it work. I think there's still room in there for a push cart.
Driving the CTS has made this weekend the most fun I've had in a while. Sadly, I have to give it back tomorrow.
If there's anyone else who wants me to do a test drive, I'm your man.