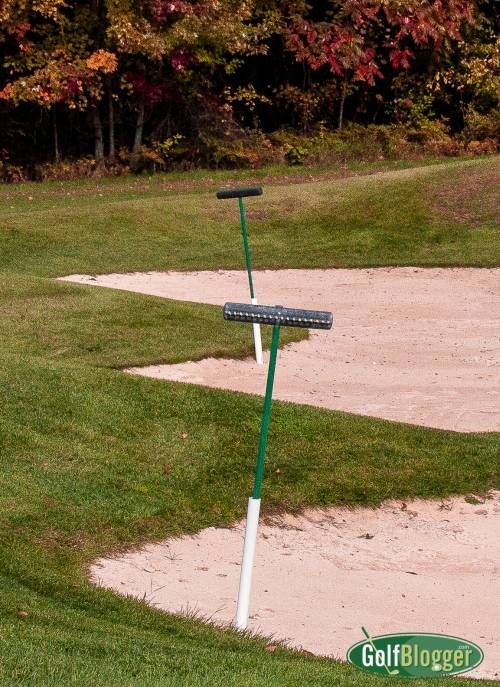 On the age-old question of whether it is better to leave the rake inside the trap, or outside, Bella Vista Golf Course in Coldwater, Michigan has the answer: Put them back in their stands.
I like this solution. A rake in a stand such as this is far less likely to interfere with a shot. It also prevents the rakes from being run over by carts and broken.
It wouldn't be terribly expensive, either. The stand is just a piece of pvc embedded into the sand.