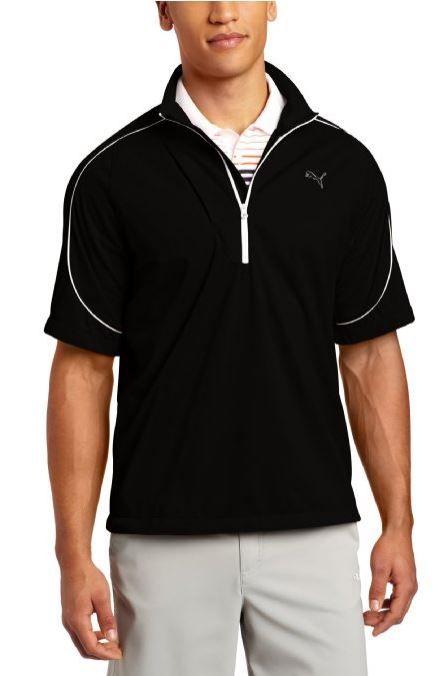 Puma Golf NA Men's Knit Wind Short Sleeve Jacket
I'm a big fan of the short sleeve jacket for golf. I've had one for many years and wear it throughout the chillier fall and spring days. It keeps my core temperatures up and the wind out. In this last, it's superior to mere vests, which can allow breezes in through the arm holes. The best part, however, is that it allows a completely free swing.
This is a nice price on one from Puma golf. It's priced at 41S% off and comes in black, white, blue and orange (naturally).
Other features:
72% Polyester/28% Polyurethane 3 Layer Knit-Membrane-Knit, 279g/m². High Gauge 4-Way Stretch. DWR. Waterproof 10,000mH20.
Storm cell Force 1 Designation for Water Resistance
Half Zip, Storm cell Force 1 Designation for Water Resistance
Zip Closure Pocket At Right Chest
Adjustable Hem