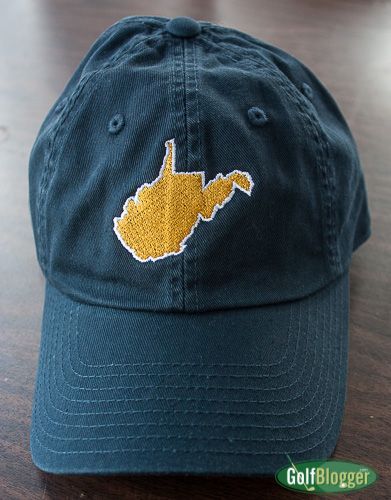 Also, State Traditions at Onward Reserve
State Traditions offers a wide selection of apparel and accessories emblazoned with state outlines, and in colors matching the state's major schools. For example the West Virginia outline hat shown in the photos is in blue and gold to match WVU's colors. The also have the state outlines in green and white for Marshall University.
The hat is very well constructed from 100% cotton and feels top quality. The adjustment band at the back has a nice brass clasp.
In addition to hats, State Traditions offers shirts, boxers, belts, keyfobs, dog leashes, ties, phone cases, and many more items.
An interesting but totally random thought. Both of my Alma Maters—West Virginia and Michigan—have blue and yellow as their colors, while the rival schools in the state—Marshall and Michigan State—have green and white.