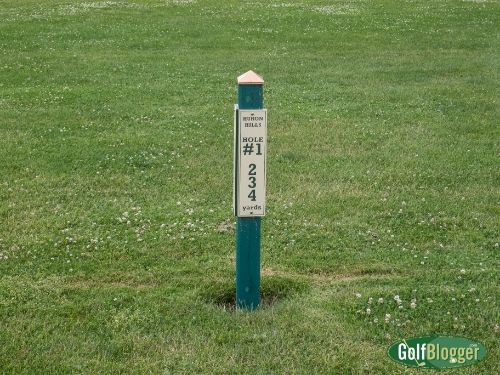 As I have written before, every full-sized course has several shorter courses hidden within its bounds. To bring out those courses requires nothing more than a little strategic thinking and some extra tee boxes. It shouldn't be an expensive proposition.
Huron Hills golf course in Ann Arbor has done exactly what I suggested with its Wee Tees golf course. The course has taken its front seven and and designed a seven hole short course. Nothing about this interferes with golfers playing the full course.
Each of the Wee tees is located 50 to 100 yards closer on each hole, which has created a 1,231-yards course. Each of the holes ranges from 67 to 294 yards. At Huron Hills, seven holes is the magic number because holes eight and nine are located across a busy street and involve some heart-attack inducing climbs. Keeping it to seven means the kids don't have to brave cars (although there is a crosswalk light).
A Wee Tee round costs just $7 with a paying adult.
I don't know how long Huron Hills has been doing this, but I think it's a terrific implementation of the GolfBlogger's Short Course idea and one that I think more courses—particularly munis—should try. It is certainly a better notion for increasing interest in golf than the stupid soccer golf initiative.