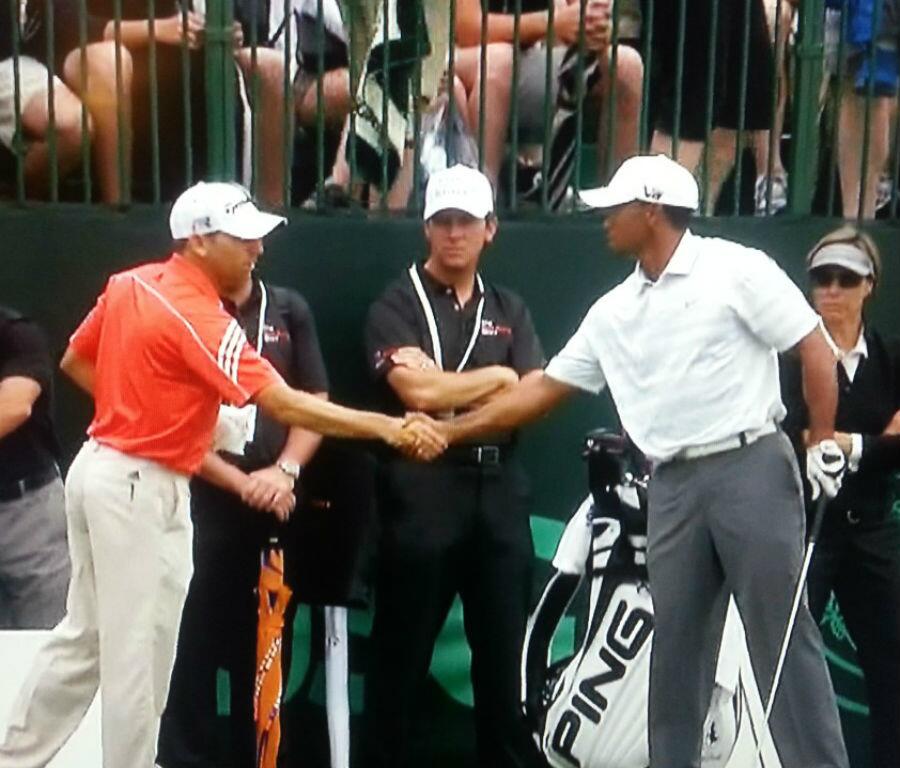 After the very public feud which ended with Sergio Garcia making an ass of himself, Woods and Garcia shook hands at the practice range at the US Open.
I think Tiger is playing nice. Can't imagine Sergio is forgiven.
The photo was taken by a fan and posted on Twitter.