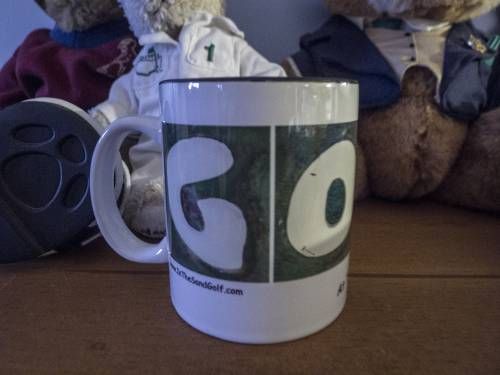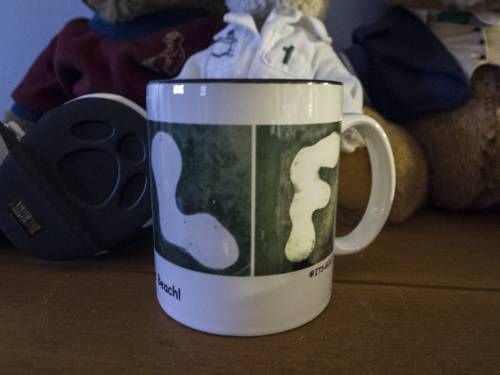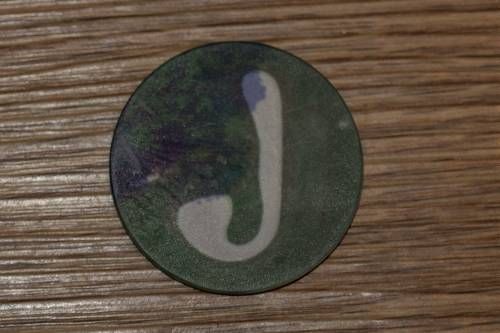 In The Sand Golf Gifts
Grade: B+
Teacher's Comments: Very clever, but the print quality on the mug and ball marker could be better.
In The Sand Golf offers a very clever line of golf gifts using aerial photographs of sand traps that look like the letters of the alphabet. Helicopter pilot and photographer Mary Whitworth created the company after noticing the shapes of sand traps while flying over golf courses in Florida. For a year, Whitworth dedicated herself to the task of finding a trap to match every letter. Then she launched In The Sand Golf.
The company offers prints suitable for framing, mugs, glasses, coasters, ball markers and tote bags, all of which can be personalized. I received a mug and ball marker for review.
I really like the concept, but feel as though the printing on the mug and ball marker could be a bit more crisp. I don't know whether the photos were not high enough resolution, or if the images lose something in whatever printing process the company uses. The image just seem a little soft. Perhaps the prints for framing are sharper. Or maybe my photographer's eye is just being a bit too picky.
At around $10 for a mug, though, the prices are very reasonable.
If you're looking for a unique gift for the golfer in your life, In The Sand Golf is worth a look.