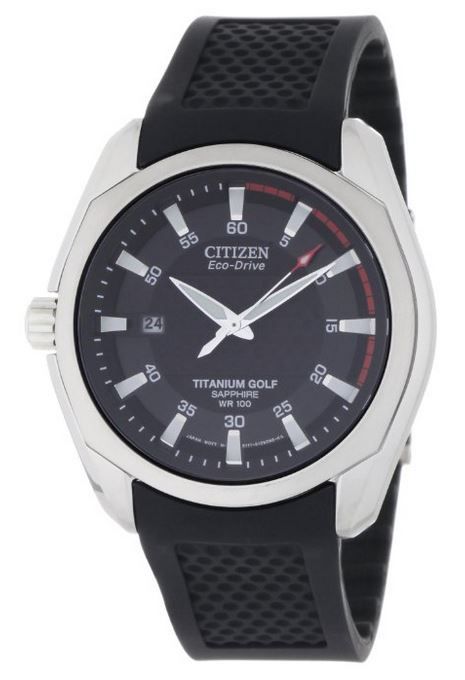 Citizen Men's BM7120-01E Titanium Golf Eco Drive Watch
One of these days, I'm going to be able to afford to splurge on one of these.
What makes this a golf watch? The crown is on the left of the case, so it won't smash into the back of your pronated hand.